Phobjika — Trongsa — Bumthang
Central Bhutan is the physical and cultural heartland of the Dragon Kingdom. Once very hard to reach, this area has held onto the cultural traditions more strongly than many of the neighboring valleys to the west. The heartland of the nation is rich in monasteries, trekking routes, off-the-beaten-path villages and many special corners of the country often hidden in the shadows of the Himalaya.
The central part of the Kingdom is the heartland of the nation — both geographically and culturally. The main thoroughfare across Bhutan connects the nation to India and allows transit throughout much of the country; but here, in the hard to reach part of Bhutan, there are far fewer travelers. Central Bhutan requires a longer itinerary to enjoy them, but the investment in time comes back exponentially in the opportunity to experience what so many travelers miss: off-the-beaten-path Bhutan.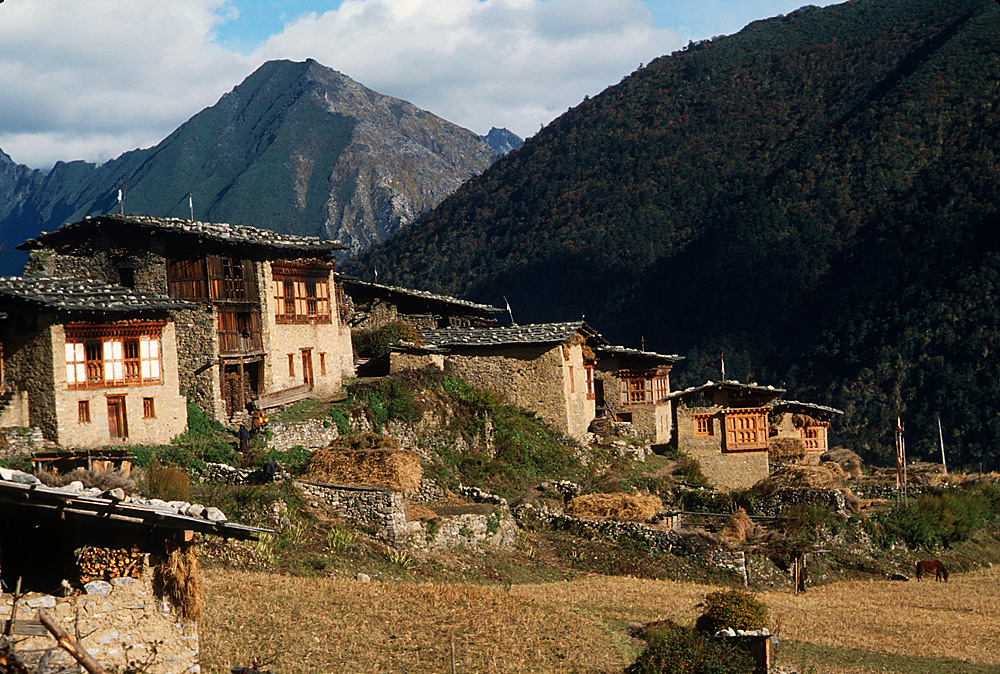 Best Months to Visit:
March, April, May, October, November*
Highlights:
Get off-the-beaten-path and explore the heartland of Bhutan
Travel through traditional villages & valleys
Explore traditional Buddhist monasteries
Experience the rich flora & fauna Bhutan is committed to preserve
Difficulty Range & Duration:
Non-Strenuous
An itinerary in central Bhutan begins at roughly 10 days/nights with great experiences, rich cultural opportunities and many ways to customize the trip for just your interests.
Moderate — Strenuous
Traveling into central Bhutan can be extended by adding a trek, ranging in 3 to 10+ days/nights. There are a wide variety of options of routes to explore and they range in difficulty as well.
Possible Add-Ons:
Align your dates to include a Masked Dance Festival
Include a short, medium or long trek!
Central Bhutan is a dream for adventure. There are small valleys, beautiful views, countless paths to follow, many monasteries to explore and a variety of unique villages to visit.
While it takes a little bit more time to get into the heart of Bhutan, it's always a journey well worth it!
This is just a sample itinerary, which can be revised and customized to fit your dates and interests.
Central Bhutan is full of possibilities and an itinerary can be customized to include a trek, visit a festival or even heading into the foothills of Himalayas.